Our Workshop
Our workshop in Southern India is trained by our master tailors from Savile Row. We take local men and women and train them from scratch, giving them skills and opportunities to grow. Over time we've created a team of people making the finest hand made suits.
Why India?
The skill of tailoring is highly respected in India, and has been for hundreds of years. Visit any bustling Indian city or rural village and you will find tailoring shops on almost every corner.
More than just a job, tailoring here is an art form, often passed down from generation to generation. This is the level of knowledge and craftsmanship we trust when it comes to making your suits.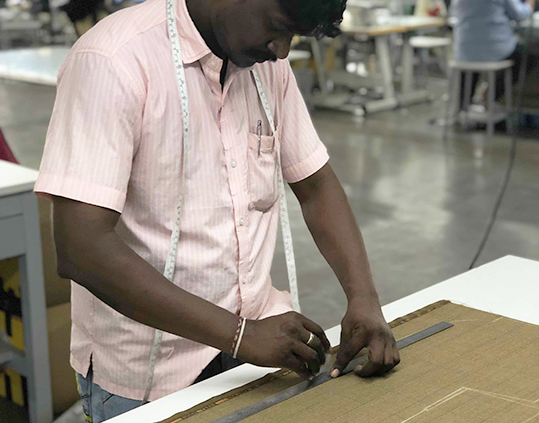 People
Our relationship with our Indian tailors is key. We work closely with them to deliver an excellent working environment, provide transport to and from their homes and great food throughout the day. We offer all employees consistent support and training, high levels of job satisfaction and the financial support they need and deserve. This will never change.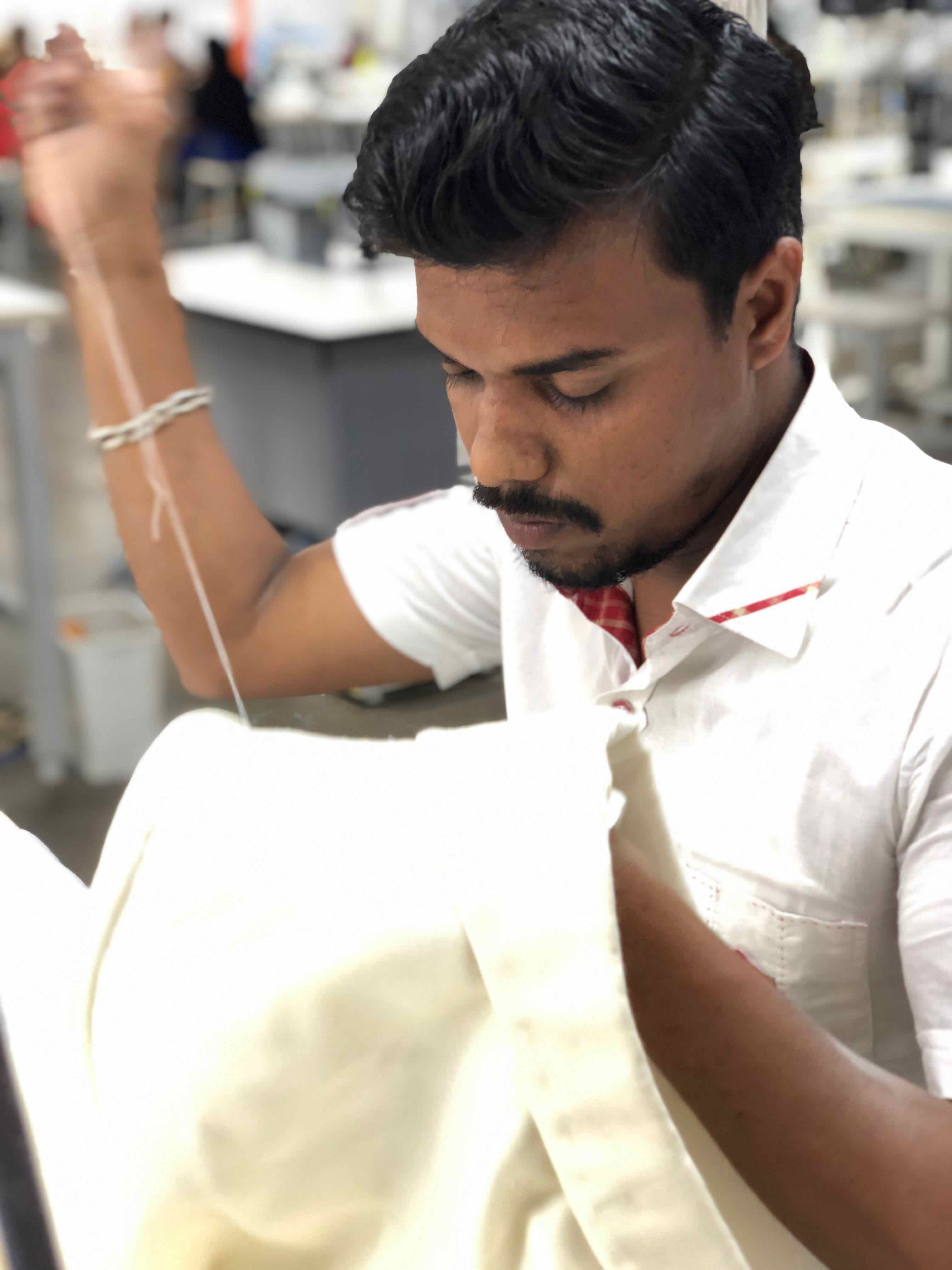 Community
When a tsunami destroyed homes and lives in 2004, our workshop took on many local apprentices. Over time we trained them to Savile Row standards, forming our team of truly exceptional tailors.
Our work with the local community is at the core of what we do, providing employment and opportunities for our team to grow. The commitment works both ways and is evident in the quality of work our team consistently delivers.