What We Offer
Ten Acres was born on Savile Row with the aim of developing a scalable bespoke tailoring solution. We now supply some of the world's leading tailors with quality hand made suits from our workshops in London and Southern India.We're about quality and helping you build a successful tailoring business. We want your customers to be happy to help drive repeat business and referrals. We use our deep-rooted knowledge of Savile Row tailoring so you can offer your customers the best possible tailoring experience. There's no other company out there doing the same.
Fit For All
We've developed a range of stunning products encompassing the best of British and Italian tailoring. Choose from structured British tailoring or softer Italian tailoring to find a solution that's right for you, your business and your customer.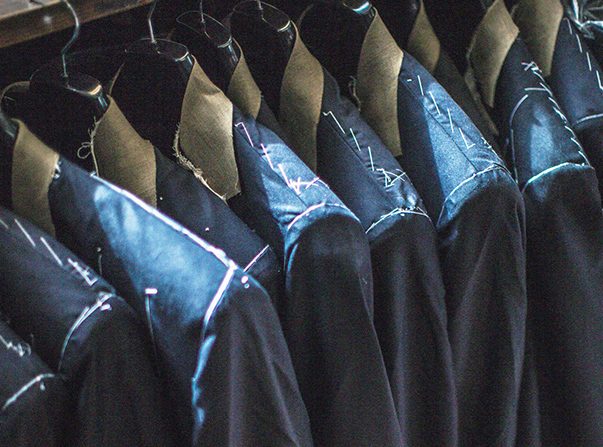 Made To Measure and Bespoke
We offer a premium made to measure and full bespoke service. A unique pattern is made for each of your customers, you then choose to have it made either straight to finish for made to measure, or have us send you a toile fitting for your full bespoke. All our garments are made with the craftsmanship and quality expected of a Savile Row tailor.
Find out more